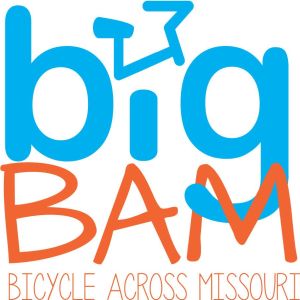 Big Bam on the Katy 2023 (October Ride)
Event dates: Monday, October 9th, 2023 to Saturday, October 14th, 2023
Event Registration period: Sunday, January 1st, 2023 to Saturday, October 14th, 2023
Pork Belly Ventures is proud and excited to offer support for Big Bam on the Katy for 2023. We are partnering with The Big Bam Team for a 6 day ride on the historic Katy Trail across central Missouri. Pork Belly Ventures will be offering gear transport, shower service, morning coffee, and cell phone charging service to all registered riders. Additionally, PBV will offer our optional rental tents (You can sign up for these when you sign up for the ride at https://www.bigbamride.com/bam-on-the-katy and PHAT room motel trailers (Available for sign up at this site.) Don't wait long to sign up as this ride will certainly sell out! Here is the link to Register big bam on the Katy August 2023
Why ride with Big BAM?
Pack up the babies. And grab the old ladies Everyone goes!
Like Neil Diamond said, everyone can go!
If you ride a bike, you can do this ride. We'll pick you up if you wish to stop, at one of the 26 trailheads–most with water and restrooms–along the route or at other roads that cross the trails. We arrange other water and restroom stops, as well.
Even hard-core road riders should consider riding BAM on the Katy at least once. Here are all the reasons why BAM should be on your bucket list:
Ride for one day, three days, or the whole six days.

Any kind of tire will work on the hard-packed chat, from road tires to hybrids, to mountain bike or fat tires.

Cross the Majestic Missouri on dedicated bike paths twice, once at Boonville and once at Hermann.

Ride along bluffs and watch for eagles.

Enjoy beautiful Missouri scenery in a way you've never seen before: meandering streams, meadows full of wildflowers, farmland, pastoral farmhouses, mysterious woods, wetlands full of wildlife,

Stop for a glass of wine or a cold one at wineries and breweries along the way.

Visit some of the original train depot stations along the way.

See a unique lift bridge, which raised to let river traffic pass under.

An experienced bike mechanic will trail you on the ride.

When you roll into the overnight town's headquarters, enjoy a cold, free beer or other beverage.

Enjoy music and a BAM party every evening.

We shuttle you from your choice of where to park, at the beginning of the ride or at the end.

The BAM crew will hand out free water, sports drinks, and snacks at an extra stop each day, in between trailheads or at the trailheads, depending on how far the next trailhead is.

This is a ride, not a race. The Missouri Life staff have fun surprises and games planned at certain trailheads every day. (But you can still race forward if that's the way you roll!)

Explore small towns and dine all along the way. Towns on the trail cater to our BAM and other cyclists. We always alert all of the towns and every restaurant that we are bringing a big group.
*Questions? Click here for FAQs and if you have additional questions, call 573-514-5453
Log in or Register