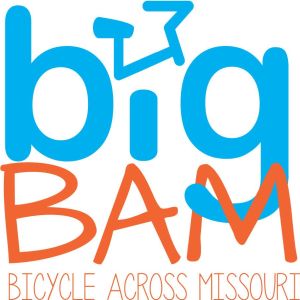 Bicycling Around Minnesota-BAM 2023
Event dates: Thursday, August 17th, 2023 to Sunday, August 20th, 2023
Event Registration period: Thursday, January 19th, 2023 to Sunday, August 20th, 2023

BAM is BACK and PBV will be there

!

Registration opens Thursday, January 19 at 6:00 pm CST.

The BAM tour is set for Thursday, August 17 to Sunday, August 20, 2023.

Click on this link to go to the official BAM site https://bambiketour.org/

BAM 2023 is headed to Minnesota's lovely southeastern bluff country region! The ride is expected to fill quickly, so be sure to register promptly. There is a 275-rider limit.

Riders can expect:
50-70 miles of bicycling each day on paved, low-traffic roads and trails
Scenic landscapes and local charm
Fully supported tour with meals, downloadable route maps (RWGPS), rider support along the route, mechanical support and luggage transport
Showers provided by Pork Belly Ventures at the campsite with an ample number of private stalls, hot water and free towel service!
Tent rental and daily set-up available for an additional fee
PHAT rooms available for an additional fee
Plenty of mobile phone chargers at the campsite
Pork Belly Ventures LLC will offer our Tent service and PHAT trailers for 4 nights on Bicycling Around Minnesota!
PBV TENT SERVICE
Take the labor out of your cycling vacation. For only $295, we will put your name on a 63 sq ft rental tent, complete with ground cloth and rain fly. The PBV crew does all the labor of set-up, take-down, and moving of bags (two bags per person) to and from the tent each day. Each morning, you pack up your bags and leave them inside your tent. When you ride into our next campsite, you'll find your bags inside your tent. We can place friends' rental tents next to each other, no problem. Tents include foam mattresses for up to 2 occupants. (The maximum number of tent occupants is two. Two occupants may share the tent and split the $295 price.) To sign up for this service scroll to the bottom, create username and password and select the tent service from the list.)

PBV AIR-CONDITIONED PHAT ROOMS
Air-conditioned PHAT Rooms (referred to as cabins on wheels at the BAM site) are the most luxurious accommodations offered by Pork Belly Ventures, allowing riders to enjoy hotel-style amenities without leaving the ride atmosphere. Each room is 8' X 10', with 9' ceilings, a window, and a door. A/C and electricity are available day and night. Each room has two upper twin bunks, one lower twin bunk, a sofa which can convert to a bed, and an optional twin trundle on the floor. The rooms have laminate floors and clad in knotty pine. Mattresses, linens, pillows, and extra blankets are provided. At the foot of each bunk, there's space for a duffel. Fans circulate cold air around the rooms. Switched lights are located in the ceiling and at the head of each bunk, and electrical outlets are conveniently located around the room for charging electronic devices. Each room sleeps up to five people. The room rate of $1300 can be divided among the room occupants. Click below to see a detailed view of the room. To sign up for this service scroll to the bottom, create username and password and select the PHAT room service from the list.)
If you are interested in sharing the room cost with another rider please email Pete at pete@pkbelly.com to be placed on a list of riders willing to do so. (Rooms would be separated as Men and Women's rooms.)
Log in or Register